Extra System Rental – $350 added to any wedding or event (Cables and Set-up Included).
The Peavey Escort 3000 is a superb portable PA solution that puts all the tools you need for great live sound into one rugged, rolling case. You get 300W of power via the Escort 3000's 2-way speaker system. And the included 5-channel powered mixer offers enough I/O to accommodate even complex setups, sporting four XLR mic inputs with 15V phantom power, two stereo line inputs, and digital reverb. Two folding speaker stands, two 25′ speaker cables, a PVi cardioid dynamic microphone, and a microphone cable also come with the Peavey Escort 3000.
Peavey Escort 3000 Portable PA System at a Glance:
Rugged, portable, and lightweight – a one-stop PA system
300W total power via two 150W 2-way speakers
5-channel powered mixer, for connecting an array of equipment
A microphone, speaker stands, and cabling – all included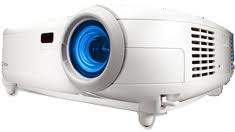 Projectors:  All projectors are NEC professional grade projectors.
NEC VT47 – $350 added to any wedding or event (screen included)
Enhance your presentations and lessons with the dazzling brightness and high contrast of the NEC NP115, an affordable mobile projector. This eco-friendly, 3-D Ready model, which displays remarkable images and crisp text from the latest DLP engine, is compact, lightweight, easy to use and sets up quickly, making it ideal for use in classrooms and conference rooms.
Projector Screen:  Each projector screen is a simple fold design and comes in 6′ to 10′ dimensions. Price by size.$100
Microphones:  Each microphone is professional quality. $15 per microphone per day. (Cables Included)
MP3 Mixes:  I personally make you a one-of-a-kind MP3 mix including your favorite songs. Each personalized MP3 mix is $25 per song, with unlimited changes to each song. This is great for brides and grooms who want to create a lasting impression with their guests!
Slideshows:  We take your pictures and make them into a professional slideshow you will be proud to show your family and friends. This makes a lasting impression on your guests.
Prices Vary Depending On Length. One DVD is free with purchase, multiples are $5 each.